Sale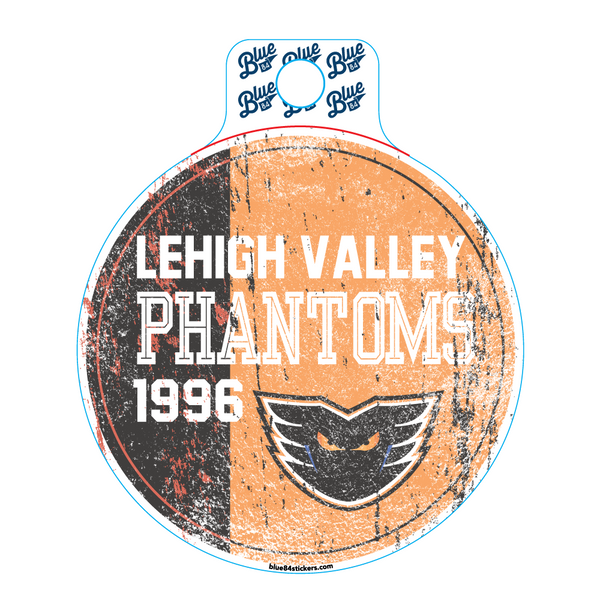 Painted Phantoms Sticker
---
Unavailable
Available
Only few left
Out of stock
Pre-order
---
Phantoms Stickers are Everywhere!
You'll love putting your Lehigh Valley love on display with this  Painted  Lehigh Valley Phantoms Sticker.
Stick them here, there & all your favorite places.    Just place  your favorite Phantoms sticker on the back  of your phones, laptops, tablets, vehicles, water bottles, & more.  
Collect Your Phantoms Stickers Today.
| S-M-L | USA | UK/AU/NZ | Italy | France | Germany | Japan | Russia |
| --- | --- | --- | --- | --- | --- | --- | --- |
| S | 2 | 6 | 38 | 34 | 32 | 7 | 40 |
| S | 4 | 8 | 40 | 36 | 34 | 9 | 42 |
| M | 6 | 10 | 42 | 38 | 36 | 11 | 44 |
| M | 8 | 12 | 44 | 40 | 38 | 13 | 46 |
| L | 10 | 14 | 46 | 42 | 40 | 15 | 48 |
| L | 12 | 16 | 48 | 44 | 42 | 17 | 50 |
| XL / 1X | 14 | 18 | 50 | 46 | 44 | 19 | 52 |
| 1X / 2X | 16 | 20 | 52 | 48 | 46 | 21 | 54 |
| 2X | 18 | 22 | 54 | 50 | 48 | 23 | 56 |
| 3X | 20 | 24 | 56 | 52 | 50 | 25 | 24 |
| 3X | 22 | 26 | 58 | 54 | 52 | 27 | 26 |
| 4X | 24 | 28 | 60 | 56 | 54 | 29 | 28 |